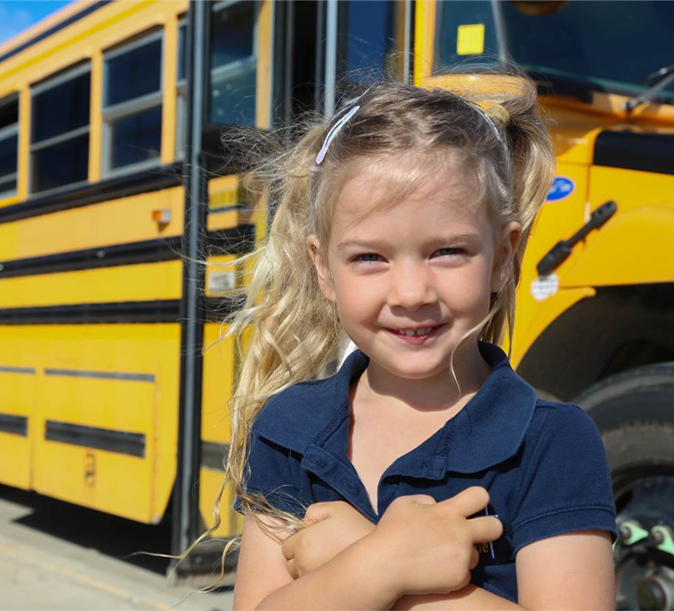 First Time Rider Safety Program
Quick Tips for Parents First Time Rider
NOW ONLINE!
This video is a must see for all students who will be riding the school bus for the first time this September. Watch Buzzy the Bee explain all of the important school bus safety rules for not only our new "first time riders" but also for their families.
Watch the Video
Download and fill out a Safety Certificate:
The Annual First Rider Program is presented by the Operator's Association each August just before school begins. It provides first time riders and their families with an introduction to school bus riding procedures and safety through a videotape presentation, a question and answer session, and a bus ride for the family. It is a free program open to both riders and children who walk to school. Registration details with dates, times and locations are provided in May to all schools and the local media.
ANNUAL, First Rider Program Tuesday September 1, 2020
The ride program starts at 9:00 am and goes until 12:00 pm (noon). Parents should allow 1 hour for the ride program during which time children watch a video on riding the bus, take part in a question and answer period, and then take a short ride on a school bus (this is the only time parents may ride the bus with their child).